Interesting facts about The Hitcher you should know:
Jim drives an Oldsmobile 442 in the movie.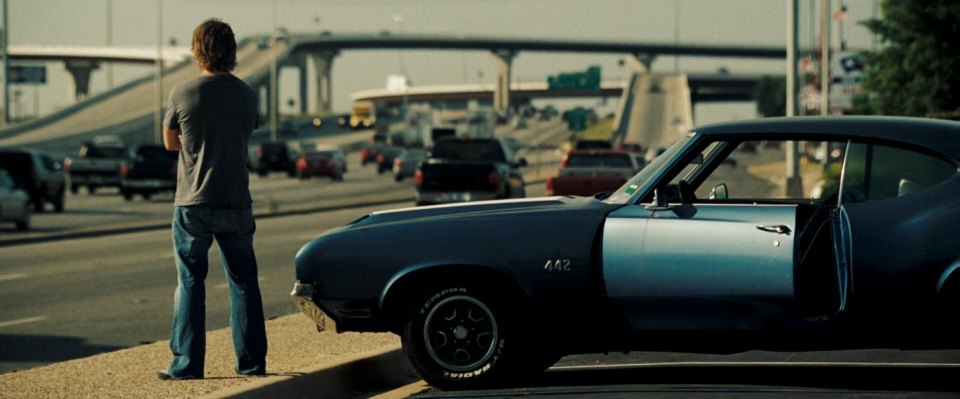 To prepare for a realistic depiction of his hitchhiker character, Sean Bean spent little time with co-stars Sophia Bush and Zachary Knighton.
The title of the movie that Grace watched in the motel is The Birds.
"Move Along" by All American Rejects that was played at the start of the movie is also used in the TV series One Tree Hill that Sophia Bush is in.
The photo used in the driver's license of the real John Ryder is that of director Dave Meyers.
Jessica Biel was offered the role of Grace Andrews but turned it down.
Britney Spears was also considered for the role of Grace Andrews.
Rutger Hauer, the original John Ryder, was offered to do a cameo, but he refused, citing artistic reasons.
Eric Red was credited in the movie, but he never worked on the screenplay.
In this remake, both Jim Halsey and Lieutenant Esteridge were killed by John Ryder, which was a contrast to the original movie.
The bullet marks on John Ryder's back portion of the bulletproof vest forms an "H" for The Hitcher.
The hotdog that Jim was eating at the gas station keeps on changing size between shots.